CORPORATE
Advisor to both public and private Canadian and International corporate clients regarding a wide range of business issues arising in the daily operations of a corporation. The portfolio range of industries is extensive and includes: Oil Sands Development; Energy Services; Information Technology; Gas and Electric Utilities; Investment Banking; Syndicated Loan Facilities; Sovereign Wealth and Pension Funds, Bio-Technology Corporations, as well as many others.
Frequently represent clients regarding transaction structuring (corporate restructuring, mergers, acquisitions, take-over bids) for national and international business; structuring secured financing transactions; securities commission investigations; competition law; Canada/USA anti-trust proceedings, disputes and civil litigation proceedings.
PUBLIC AND PRIVATE CORPORATIONS LAW
Incorporations; legal requirements for conducting business in Canada; Corporate Governance; Directors' And Officers' Duties, Responsibilities and Liability; Best Practices; Ethical Leadership; Corporate Social Responsibility; Corporate Strategic Planning; Shareholder Agreements; Privacy Law, including Canada / USA conflicts, (i.e.: the supremacy of Canadian sovereign law).
Material Business Contracts; Real Property (purchase and sale/leasing); Employment; Labour/Immigrant Temporary Worker, Environmental Law.

CORPORATE GOVERNANCE
Retained as counsel to Boards of Directors, Committees, and Individual Directors, providing independent and unfettered advice to assist the Directors in fulfilling their individual or collective duties and obligations.
MERGERS/ACQUISITIONS / TAKE OVER BIDS / JOINT VENTURES / CORPORATE FINANCE
Lead counsel for complex transactions (Canadian and International); Investment Banking; Private Placement; International Strategic Funding; Syndicated Finance / Secured Transactions including syndication by multiple Canadian and USA lenders and securing assets in various jurisdictions.
SECURITIES LAW
Securities Compliance; Secondary Market Liability; Securities Commission proceedings against corporations, directors and officers.
[i.e.: Negotiated settlements with Securities Commission.]
LITIGATION
Senior litigation counsel, with a reputation of always looking to achieve a fair and reasonable settlement without the need for protracted litigation. Represents clients on litigious matters requiring resolution in a Court of Law.
Litigation / Negotiated Settlement of complex corporate, commercial and securities disputes; Competition Compliance; Cross-Border U.S Litigation and Anti-Trust Proceedings.
[i.e.: Negotiated resolution with senior USA Attorney (Washington) re: USA anti-trust action (collusion, i.e.: complimentary bidding between major corporations); including formal acknowledgement by USA Court that it held no jurisdiction over Canadian parent corporation.]
[i.e.: Negotiated settlement acting as independent facilitator for all parties (energy sector corporations) re: $60 million pipeline dispute. Resolved without need for protracted litigation to the satisfaction of all parties.]
ENVIRONMENTAL LAW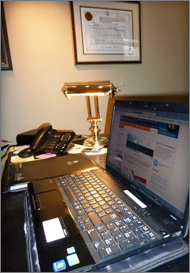 Environmental Compliance; Environmental Defence; Transactional Environmental Agreements; Site Assessment; Remediation / Reclamation; Baseline Protocol.
INTELLECTUAL PROPERTY LAW / INFORMATION TECHNOLOGY LAW / BIO-TECHNOLOGY LAW
Incorporation; IT Venture; Enterprise Service Provider Agreements; Intellectual Property Agreements; Master Services Agreements; Licensing Agreements, Information Solutions, Technology and Application Agreements; Cross-Border Transactions.
SPORT AND ENTERTAINMENT LAW
Business/management; Sports Franchise Acquisition; Facilities Agreements; Endorsement Agreements.
[i.e.: National Hockey League players (i.e. Wayne Gretzky, Paul Coffey); recording artists.]
CO-COUNSEL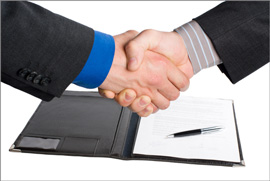 Experience to uniquely provide service by acting as co-counsel in collaboration with the client's current law firm (i.e. takeover bids; mergers and acquisitions; corporate re-organizations; securities compliance/disclosure; litigation/securities commission proceedings, etc.).
Alternatively, assists the client with the selection process and retainer of a qualified law firm, and as co-counsel overseeing the assignment of the specific legal team from within the law firm, and the oversight of the legal services performed and of legal fees rendered.